We are currently experiencing difficulties with the mobile version of
wn
bizlink.com. We apologize for any inconvenience.
Washington National will be closed on Monday, May 30, 2016 in observance of the Memorial Day holiday. We will resume regular business hours on Tuesday, May 31.
Monday, May 30 is also a US bank holiday. As a result, agent electronic fund transfers (EFTs) will distribute on Tuesday, May 31.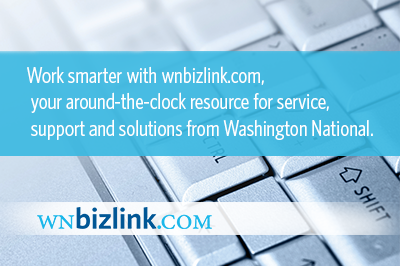 Please enter your Login ID and Password to log in to wnbizlink.com.