Bank Holiday Alert: Monday, February 18 is a US bank holiday. As a result, agent electronic fund transfers (EFTs) will distribute on Tuesday, February 19.
MAINTENANCE:The following systems: WNbizlink.com, Washington National One Source® and wnezQuote, will be intermittently unavailable from Friday, February 15 from 10:00P.M. to Saturday, February 16 8:00A.M. ET for maintenance to the site.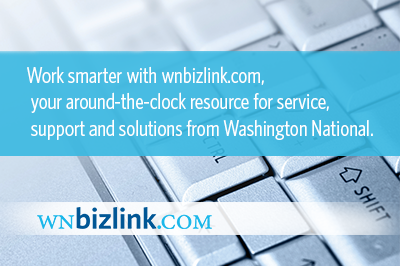 Please enter your Login ID and Password to log in to wnbizlink.com.