MAINTENANCE:The following systems: WNbizlink.com, Washington National One Source® and wnezQuote, will be unavailable from Friday, May 24 from 10:00P.M. ET to Sunday, May 26 9:00A.M. ET for maintenance to the site.
Bank and Holiday Alert: Monday, May 27 is a US bank holiday. As a result, agent electronic fund transfers (EFTs) will distribute on Tuesday, May 28. Washington National will also be closed on Monday, May 27 in observance of Memorial Day. We will resume regular business hours on Tuesday, May 28.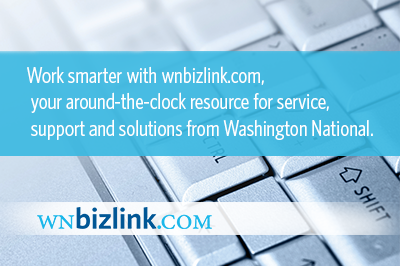 Please enter your Login ID and Password to log in to wnbizlink.com.