MAINTENANCE:
The following systems: Washington National One Source® and wnezQuote, will be unavailable from Friday, September 20 from 8:00P.M. ET to Saturday, September 21 10:00A.M. ET for maintenance to the site.
Please Note: The OneSource Desktop Application will be available during this time. However, users will be unable to sync applications during the maintenance window.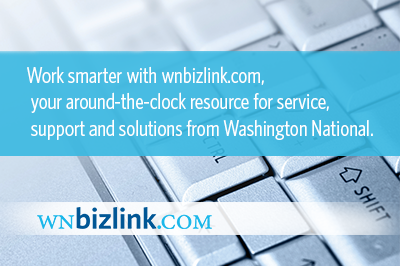 Please enter your Login ID and Password to log in to wnbizlink.com.