Worksite UL2® is now available on the One Source enrollment platform as a result of this weekend's scheduled maintenance.
Effective May 1, 2016,
Washington National One Source
SM
will be the only way to submit applications electronically.
Key dates to remember:
– April 30: Last day for

wn

ezApp2.0® enrollments.
– May 1: All new enrollments and applications must use One Source.
&nda May 15:

wn

ezApp2.0 will no longer be available.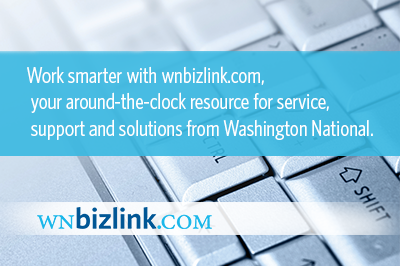 Please enter your Login ID and Password to log in to wnbizlink.com.