SCHEDULED MAINTENANCE NOTICE:
Scheduled maintenance is planned for
Friday, April 17
starting at 10:00 p.m. ET until approximately 1:30 a.m. on
Saturday, 4/18.
During this maintenance window, the following systems will be unavailable:
wn
bizlink.com, Washington National One Source
sm
,
wn
ezApp2.0,
wn
ezQuote and the agent dashboard.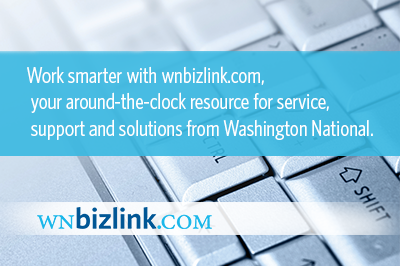 Please enter your Login ID and Password to log in to wnbizlink.com.